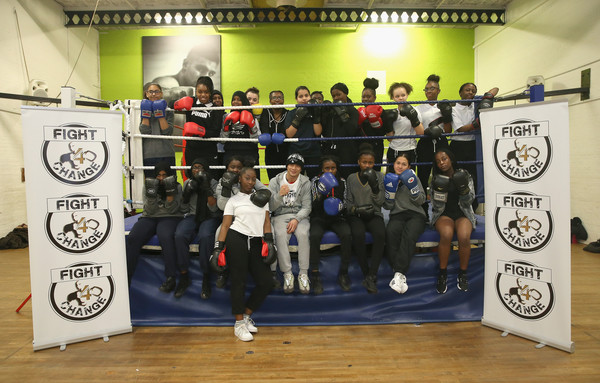 Fight 4 Change is a registered Sport for Development charity, using sport to inspire and educate young people and adults to make a positive change in their lives. Our programmes use a range of sports including boxing, martial arts multi sports and fitness training to support, mentor and progress marginalised young people since 2009.
Our theory of change incorporates our specific methodology and evaluation process to promote social change. This allows us to create an honest picture of the steps required to reach our long-term goals.
We use sport and physical activity as the tool and catalyst for positive change, with impact on the young person occurring through every one of our 5 stages.
Empowerment – inspire and motivate
Physical activity/sport – the hook
Education – up skilling and tool kits
Mentoring – guidance
Progression – job opportunities, higher educations, apprenticeships
More information here: http://fight4change.org.uk/boxing-champ-helps-young-londoners-stay-away-from-crime/
Fight4Change work closely with another community led social enterprise, the Black Prince Community Trust, set up in and using the run down site of the closed Lilian Bayliss school, they are also focussed on using sport as an engagement and empowerment vehicle: