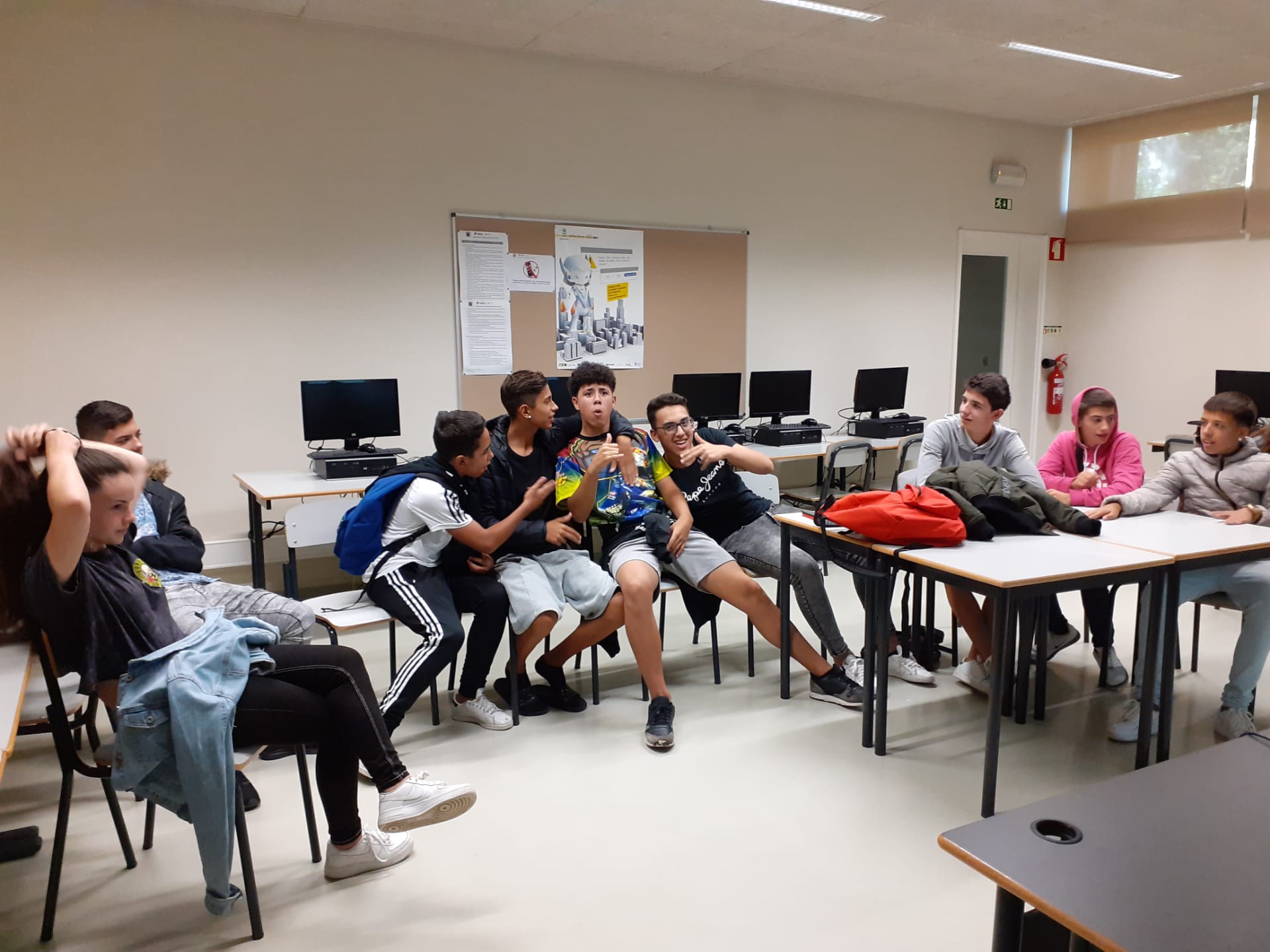 Desafio Foto de Grupo Keystone
Olá, nós somos o grupo de jovens Keystone Portugal.
Desafiamos os outros grupos de jovens no Reino Unido, em Itália e na Grécia a postarem uma foto do vosso grupo.
Entretanto, estamos a preparar o nosso vídeo de apresentação.
Sintam-se à vontade para deixarem comentários.
Keystone Photo Group Challenge
Hi! We are the Keystone Youth Group from Portugal.
We would like to challenge the other Keystone Youth Groups from UK, Italy and Greece to post a photo of your group.
Meanwhile we are preparing our presentation video.
Feel free to leave your comments.
Πρόκληση ομάδας ομάδας Keystone Photo
Γεια! Είμαστε η Ομάδα Νέων Keystone από την Πορτογαλία.
Θα θέλαμε να αμφισβητήσουμε τις άλλες Ομάδες Νέων Keystone από το Ηνωμένο Βασίλειο, την Ιταλία και την Ελλάδα για να δημοσιεύσετε μια φωτογραφία της ομάδας σας.
Εν τω μεταξύ ετοιμάζουμε το βίντεο παρουσίασης μας.
Μη διστάσετε να αφήσετε τα σχόλιά σας.
Foto sfida del gruppo Keystone
Ciao! Siamo il gruppo di giovani Keystone del Portogallo.
Vorremmo sfidare gli altri gruppi di giovani Keystone di Regno Unito, Italia e Grecia a pubblicare una foto del tuo gruppo.
Nel frattempo stiamo preparando il nostro video di presentazione.
Sentiti libero di lasciare i tuoi commenti.